Todd Townsend, author, philosopher, and sailor, is restoring his Cape Dory 28 near Saugatuck, Michigan. His reflections on boat ownership were published in the Nov/Dec 2009 issue of Good Old Boat Magazine. You may link to his article here.
About Todd and his boat: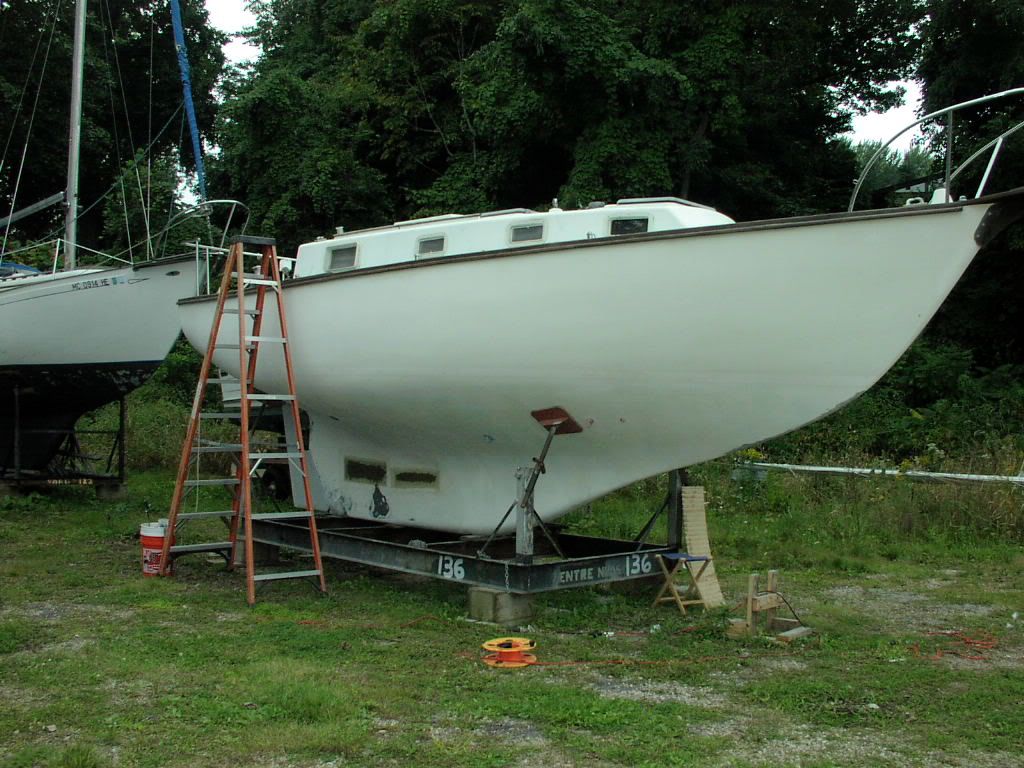 When my 1975 Cape Dory 28 is ready, we are heading south to bum around. This spring she will be rechristened Anam Cara, Gaelic for Soul Friend. I have been working on her on weekends since April 2007. Either late this Summer, or next Spring, a major refit will be finished. The refit has/will include re-wiring, re-plumbing, new standing and running rigging, re-wire/prime/paint mast, some minor fiberglass repair on hull, replacement of cockpit floor, and some medium cabinet work in main cabin. I'm going to see if I can get one more season out of the old sails that she came with. I may end up with new(er) sails by the time she is in the water.