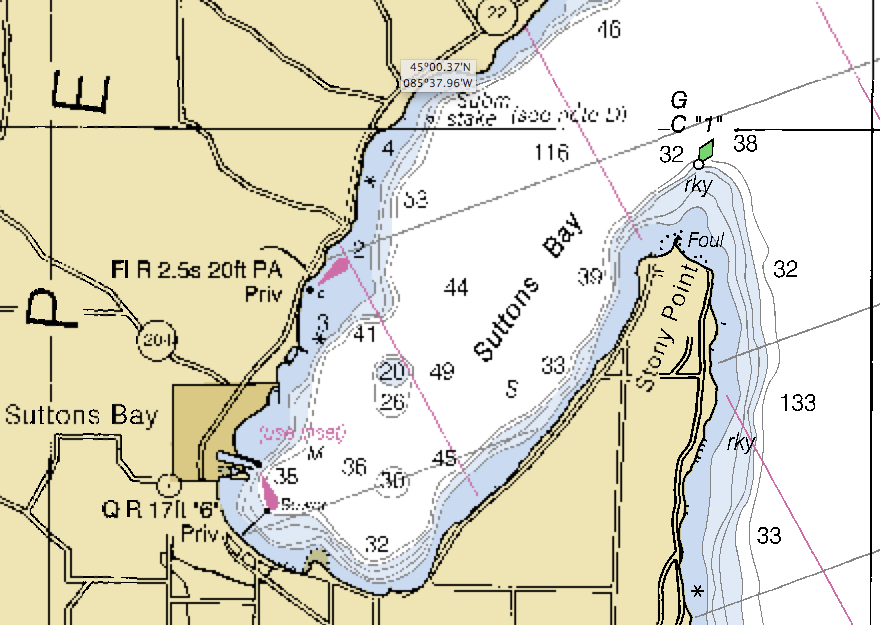 Contributed by Guy L., who sails his CD28 out of Traverse City.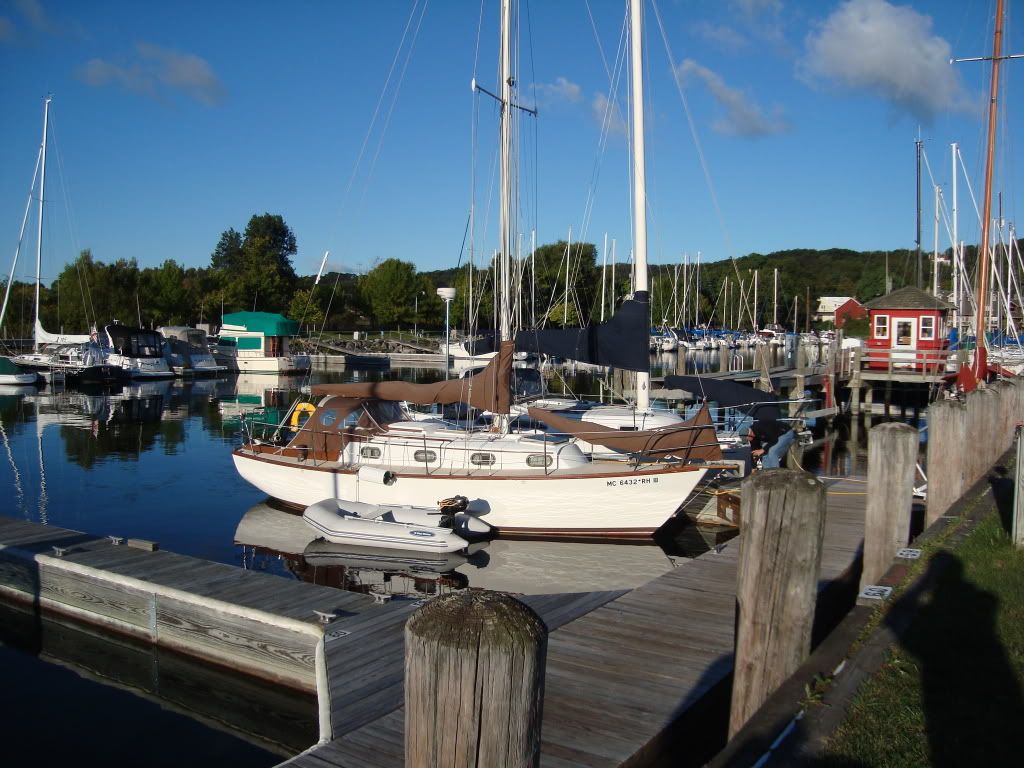 Perhaps the best part of winter is that it gives us time to reflect on the previous sailing season and anticipate the next. Without a doubt, two adventures aboard my new (to me) Cape Dory 28 Sisu (name to change this year) will always stand out. The first was the CDSOA Lake Michigan cruise to Beaver Island in August, followed in October by our sail up to Suttons Bay from Traverse City.
As much as the trip to Beaver Island was a fantastic week with new experiences – e.g., difficult anchoring conditions, living aboard for a week – the conditions were such that we had to motor up and back. Suttons Bay was a great opportunity for some sailing.
Suttons Bay is an easy sail from Traverse City, just 15 nautical miles or so. We started out with brisk NW winds at 15, gusting to 25 mph. Having owned two boats previous to the 28 – a CD Typhoon and then a CD 25 – I finally learned the value and necessity of reefing the main. While temperatures were comfortable, having the dodger was added protection and the boat handled the trip as if to say "no problem!" I have read many similar comments regarding the stiff sailing abilities of these fine craft and am proud to be among that group.
Rounding the marker at Stony Point, the wind shifted to the southwest which prompted our decision to drop sails and motor the rest of the way. Our original plan was to spend a couple nights at anchor, but we realized that this wind direction would be better managed tied up in a slip at the municipal marina. We hailed the harbor master on the VHF and were assigned a transient slip. One word of caution for future reference: request assistance upon arrival as the slip number assigned was actually on the opposite side we were told. Having a young man at the slip not only marked the correct location, but he was helpful in making a more successful landing!

Suttons Bay Municipal Marina. (Photo courtesy of Michigan Department of Natural Resources)
The marina offers restrooms with showers, and water and electricity at the slip. Being centrally located in this popular tourist town, the marina offers easy access to many fine restaurants, most within an easy walk. There's a movie theater, shopping, and a nice, well-stocked grocery store nearby to provide all your needs. Whether transportation is provided by the local bus system or other means, several wineries offer tasting rooms, adding to shoreside things to do.
After spending two relaxing nights, it was time to head back to Traverse City. As we departed the marina and headed out to the bay, the beautiful tall ship Inland Seas was out with another group. This organization's mission is to help people of all ages experience the science and spirit of the Great Lakes. The group offers both shipboard and onshore programs.
Our conditions heading back to town were similar, and again we were under reefed main with winds out of the northwest. With this wind direction, the trip was made easy by not having to tack or jibe – as was our experience two days before.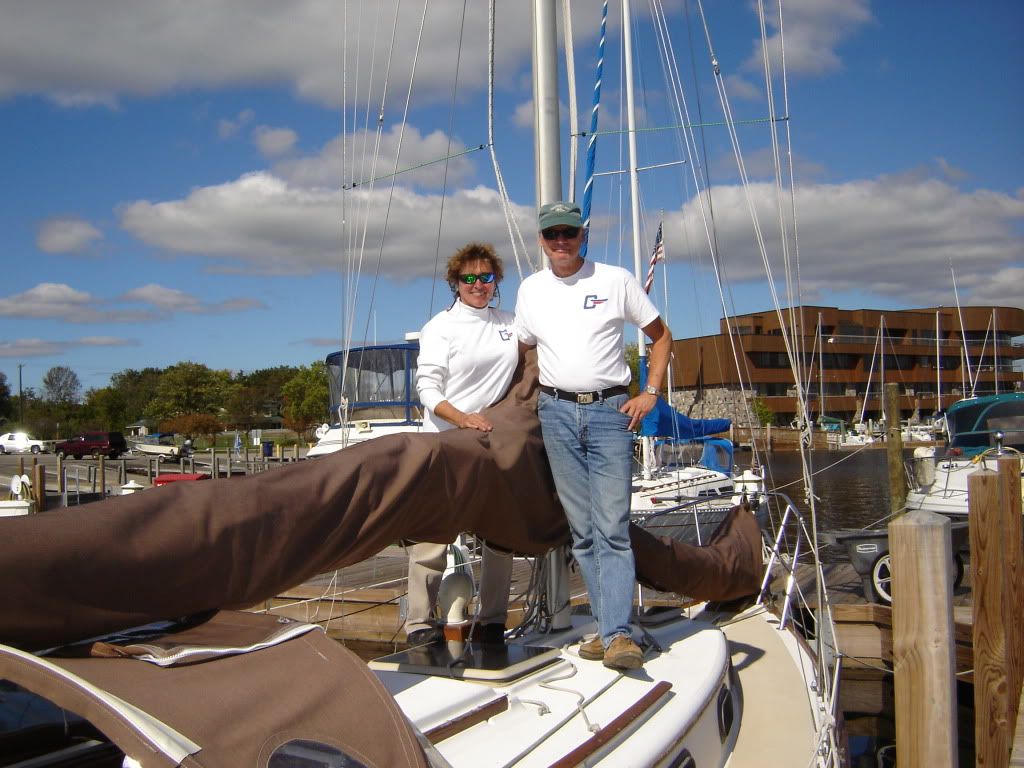 As for destinations on your sailing itinerary, Suttons Bay is not to be missed and is situated between two other fine ports: Northport and Traverse City.